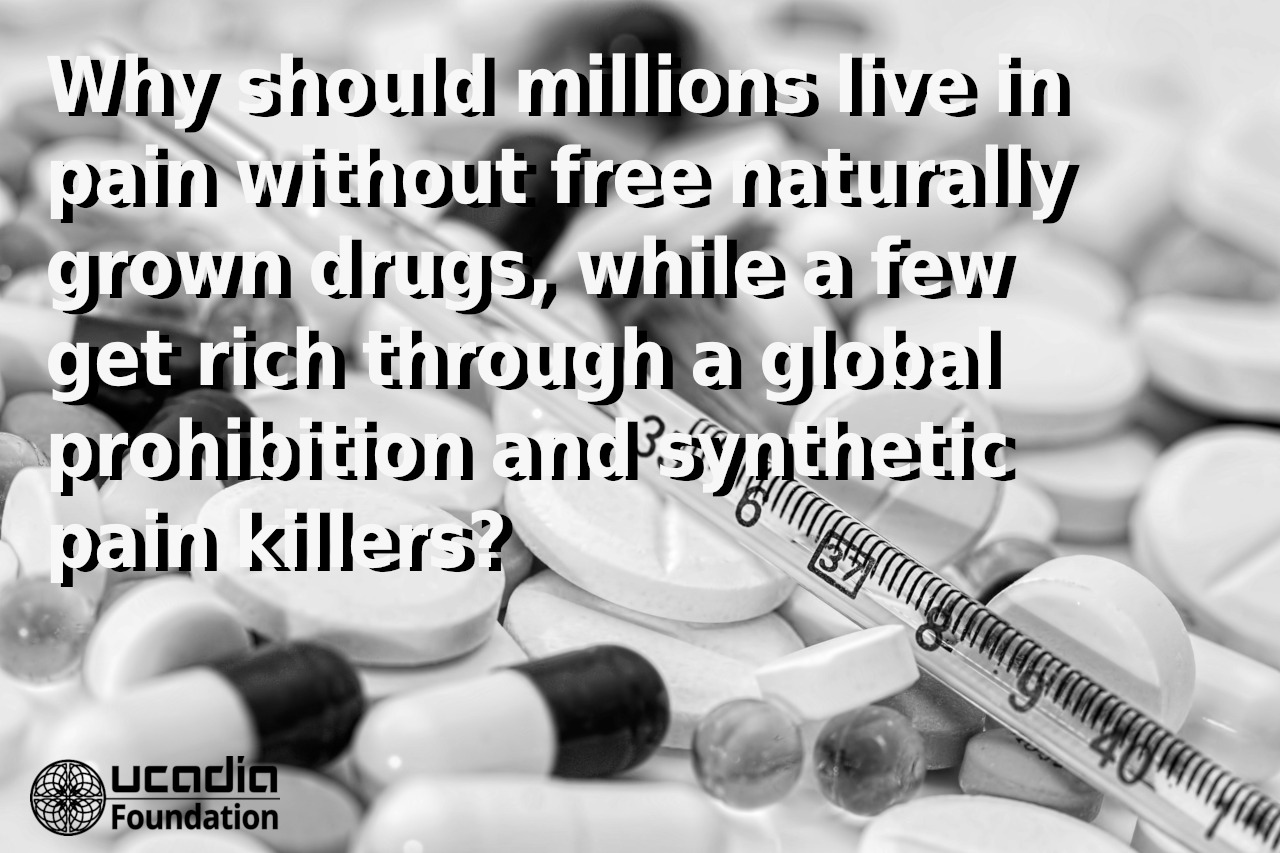 Countless millions of human beings have been saved from a life or death of pain and illness thanks to the many incredible breakthroughs made by scientists working for pharmaceutical companies. Yet, no one can honestly deny that the pharmaceutical industry is arguably the most profitable intellectual property business the world has ever seen, with patented medicines generating more than one percent of global GDP, while accounting for only 11% of all drugs dispensed. Nor can anyone deny the terrible cost of decades of prohibition against naturally grown pain killers – the same plants that were grown for free for thousands of years of human civilisation until the 20th Century.
Key Facts
10% of all global GDP is spent on health care;
$1 out of every $6 spent on health care is for a pharmaceutical product;
Global pharmaceutical industry generates approx US $1.3 trillion annually;
$3 out of every $4 earned by pharmaceutical industry are for active patented products;
More than 67% of global pharmaceutical industry controlled by Nth American (45%) and European (22%) companies;
Global illegal drugs trade generates approx US $1 trillion in black money annually;
Prohibition campaign against naturally grown (non-patentable) pain therapies costs approx US $150 billion in resources annually.
Key Actions